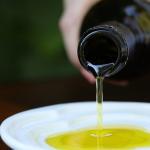 The Olive trees in the estate VÓGLIS have their own story, the younger olive trees are just 5 years old, immediately olive trees past 100 years, while more little old roots are centuries old.
The olive farm produces extra virgin Organic and premium Olive oil the variety Manaki olives , characterized by fruity , compact but no bitter taste, and stands out for its creamy texture and " taste memories " of almonds , artichoke and fresh grass, and also variety Koroneiki olives renowned for its fresh , fruity olive leaves in the language but also for its compact texture that emits the scent of green olive leaves .
On a smaller scale, the estate has Wild Olives. The wild olive tree is a seedling tree stemming from the olive fruit. The wild olive oil, except the low acidity, is richer in omega-3 and omega-6 fatty. It also contains a higher proportion of oil protein, oleocanthal and oleacein, polyphenols in the olive fruit that offer valuable antioxidant properties to the oil. Both three Olive oil varieties are internationally recognized for their quality and excellent taste.
This superior quality and certified Organic Extra Virgin Olive Oil comes from Voglis olive estate grown centuries old and located at PDO Kranidi region in Greece.
It has a rich fruity sweet aroma flavor reflecting its very low acid level due to particular care in the organic cultivation, careful selection and pressing of the estate crop.
It further displays the seal of the Greek government, EU and for its organic cultivation, certified by BIOHELLAS.
Voglis Family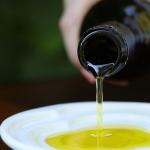 E-362179
Greece Agriculture GR-BIO-03
Vogli Estate ® Κτήμα Βόγκλη Βιολογικό έξτρα παρθένο ελαιόλαδο Π.Ο.Π Κρανίδι Αργολίδας.